You are here
Downtown Nashville tourism tax collections are way up. So is competition with rival cities.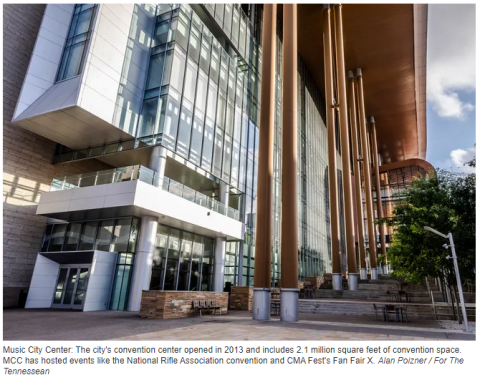 The Tennessean, October 6, 2022
Music City Center, downtown's major business-tourism engine, has recovered from devastating losses during the coronavirus pandemic as it faces tough competition from Dallas, Atlanta, Indianapolis and other cities vying for similar clientele.